Welcome to a new year and a new issue of Drawing Matters. In this month's newsletter you will find:
Details of where you can do the 5-day workshop Drawing on the Right Side of the Brain, devised by Betty Edwards in central London plus a residential course in North Wales.



Information about the 5-day Drawing on the Right Side of the Brain course, devised by Betty Edwards. This includes links for viewing a slideshow of participants' work and reading course feedback.



Seeing the World One Drawing at a Time Visit this site featuring the work of artists from around the world drawing the urban landscape


Exhibition News: Coming Soon at London's National Gallery Picasso: Challenging the Past



If your computer only allows you to view a text only version of this newsletter you can see the colour version with colour images here

I hope you will find Drawing Matters interesting and I'd love to hear any comments or suggestions from you. Please feel free to forward it to anyone who you think might be interested. There is a link at the bottom of the page where they can subscribe.
You can contact me here

Anna Black
Certified Drawing on the Right Side of the Brain instructor, operating under license from Drawing on the Right Side of the Brain (www.drawright.com)


---
Course Dates 2009
If you've always wanted to learn to draw, Dr. Betty Edwards' Drawing on the Right Side of the Brain 5-day intensive course is a proven technique for teaching drawing - particularly to those people who swear they could never be taught to draw!

The London course is now full, however, please get in in touch to go on a waiting list. I'm planning to announce dates for another London course in the summer so contact me to be added to the mailing list so you aren't disappointed next time.



CENTRAL LONDON 6th-10th April 2009 FULLY BOOKED
This non-residential 5-day course will take place at The Amadeus Centre, 50 Shirland Road, Little Venice, London W9 2AJ.



NORTH WALES 2nd-7th May 2009 There are only a couple of spaces left for this 5-day residential course at Trigonos.
If you want to take advantage of the early bird discount (£50 off) you must book and pay in full by 7th February.
There is no better location to immerse yourself in drawing and soak up the fresh air of Snowdonia at the same time.

Trigonos is an award-winning and inspiring residential centre in the Snowdonia National Park. The house and grounds are nestled in the Nantlle valley, surrounded by the mountains and magnificent views of Snowdon. Trigonos prides itself on its warm, caring hospitality and its freshly prepared food – much of it home-grown.

Trigonos offers a warm welcome, catering for all needs and creating a relaxing and inspiring place to learn. With 18 acres of land including a walled garden, woodlands, meadow land and a lake and stream, there are many places for walking and quiet reflection. With the mountains on your doorstep, there's also the opportunity to soak in the atmosphere and make the most of the location.


To see a selection of previous class photos, drawings and also photos of Trigonos click here (a new window will open)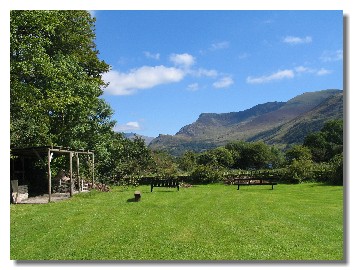 UNITED STATES
If you are interested in courses in the United States with Brian Bomeisler, follow the link at the bottom of the page.



MAILING LIST
If you would like to hear about new course dates in the UK as soon as they are announced please contact me to be added to the mailing list.

View a slideshow of student drawings and class photos
If you are interested in booking for next year but you are still sceptical that you will really learn the basic skills of drawing in just five days, why don't you view a slideshow showing some drawings done by participants on the course here (a new window will open)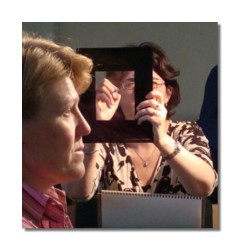 Read participants' feedback on the course




"All in all a very relaxing week with absolutely amazing results.The course exceeded my expectations"


You can also read some participant feedback and a more indepth account of one participant's experience here (a new window will open)


To find out more about how the course is structured and what you will learn, click here



For further information and a booking form, click here


Read what the media and other people have thought of Betty Edwards' Drawing on the Right Side of the Brain course here ( a new window will open)



---
SEE THE WORLD ONE DRAWING AT A TIME...
It's really important to keep practising your drawing - drawing regularly will help train your eye and hone your drawing skills, and like any skill, unused it will become rusty.What better way to do this than getting out and about and drawing your surroundings.

Urban Sketchers is a fantastic website that I wanted to tell you about as it showcases work by people drawing the urban landscape from all over the world. This is an opportunity to see wide range of media, styles and approaches that people use to tackle this subject area. You can't help but be inspired - and you can link your own blog to the site too and join the 'global sketch crawl'.



Visit Urban Sketchers here (a new window will open)

New work is added all the time so every time you visit there's something new to see.

If you're inspired to have a go at drawing the urban landscape, bear in mind the following:
Don't work too small - a larger sketchbook allows you think big in terms of composition and detail. Too small can be restrictive (but honing in on details can be great too!) There's never just one way...
Make up a little 'urban sketchers' kit of materials so you have them easily to hand
Keep your kit simple - you can always add colour later rather than on site
Don't be discouraged if at first results don't match up with what you were hoping for, just keep going - it's not about producing perfect drawings...
Take a look at Danny Gregory's Creative Licence and other books for ideas and advice. These are listed on my website in the Books section.
---
COMING IN FEBRUARY...
PICASSO: CHALLENGING THE PAST

25th February to 7th June at London's National Gallery.

We don't usually think of Picasso in terms of the Old Masters as his work appears so radically different. Yet Picasso received a traditional artist's education - studying the works of the Old Masters and learning how to draw by copying their works, as they had learned before him.

"The exhibition is organised thematically, showing how Picasso repeatedly returned to the great subjects of the European painting tradition, analysing them as his personal style developed in myriad directions. Sections include self portraits, the Spanish tradition of male portraiture, the female nude, still life, and the seated female figure."

You need to book in advance to see this exhibition and you can find out more here (a new window will open)


---
Drawing on the Right Side of the Brain USA

To find out about Betty Edwards' Drawing on the Right Side of the Brain courses run by Brian Bomeisler in the USA visit www.drawright.com

---
Received this Newsletter from a Friend?
If you've been forwarded this Newsletter from a friend and you'd like to subscribe to Drawing Matters yourself, just
---
www.learn-to-draw-right.com
Anna Black
London