Welcome to the December issue of Drawing Matters. In this month's newsletter you will find:
Details of where you can do the 5-day workshop Drawing on the Right Side of the Brain, devised by Betty Edwards. There are new course dates for central London plus a residential course in North Wales.



Information about the 5-day Drawing on the Right Side of the Brain course, devised by Betty Edwards. This includes links for viewing a slideshow of participants' work and reading course feedback.



Book of the Month: Beneath the Surface: The Making of Paintings by Philippa Abrahams



Drawing Coach Drawing Hair



Last chance to see this 'exhibition of a lifetime' on portraits of the Renaissance at London's National Gallery



If your computer only allows you to view a text only version of this newsletter you can see the colour version with images here

I hope you will find Drawing Matters interesting and I'd love to hear any comments or suggestions from you. Please feel free to forward it to anyone who you think might be interested. There is a link at the bottom of the page where they can subscribe.
You can contact me here

Anna Black
Certified Drawing on the Right Side of the Brain instructor, operating under license from Drawing on the Right Side of the Brain (www.drawright.com)


---
Course Dates 2009
If you've always wanted to learn to draw, Dr. Betty Edwards' Drawing on the Right Side of the Brain 5-day intensive course is a proven technique for teaching drawing - particularly to those people who swear they could never be taught to draw!

I am delighted to announce new course dates for central London in April 09. I'm sorry it's taken a while so thank you to all of you who have been waiting patiently.



CENTRAL LONDON 6th-10th April 2009
This non-residential 5-day course will take place at The Amadeus Centre, 50 Shirland Road, Little Venice, London W9 2AJ.



NORTH WALES 2nd-7th May 2009 Spaces are filling up on this 5-day residential course at Trigonos and it's easy to see why. What better location to immerse yourself in drawing and soak up the fresh air of Snowdonia at the same time.

Trigonos is an award-winning and inspiring residential centre in the Snowdonia National Park. The house and grounds are nestled in the Nantlle valley, surrounded by the mountains and magnificent views of Snowdon. Trigonos prides itself on its warm, caring hospitality and its freshly prepared food – much of it home-grown.

Trigonos offers a warm welcome, catering for all needs and creating a relaxing and inspiring place to learn. With 18 acres of land including a walled garden, woodlands, meadow land and a lake and stream, there are many places for walking and quiet reflection. With the mountains on your doorstep, there's also the opportunity to soak in the atmosphere and make the most of the location.


To see a selection of previous class photos, drawings and also photos of Trigonos click here (a new window will open)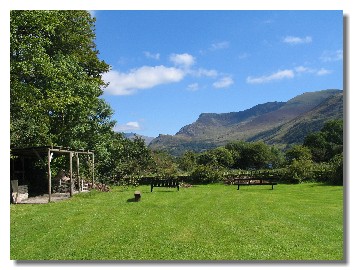 UNITED STATES
If you are interested in courses in the United States with Brian Bomeisler, follow the link at the bottom of the page.



MAILING LIST
If you would like to hear about new course dates in the UK as soon as they are announced please contact me to be added to the mailing list.

View a slideshow of student drawings and class photos
If you are interested in booking for next year but you are still sceptical that you will really learn the basic skills of drawing in just five days, why don't you view a slideshow showing some drawings done by participants on the course here (a new window will open)




Read participants' feedback on the course




"Although I have years of 'self-taught' drawing experience, this course took me to a completely new level by instilling in me the basics - I am totally inspired"


You can also read some participant feedback and a more indepth account of one participant's experience here (a new window will open)


To find out more about how the course is structured and what you will learn, click here



For further information and a booking form, click here


Read what the media and other people have thought of Betty Edwards' Drawing on the Right Side of the Brain course here ( a new window will open)



---
BOOK OF THE MONTH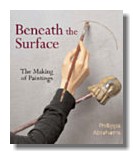 Beneath the Surface: The Making of Paintings
Philippa Abrahams

Have you ever looked at a work of art by Holbein, Titian or Matisse and wondered how it was done? Philippa Abrahams is a museum standard conservator and artist and in this book she tells the story of what lies beneath the surface of paintings - following the development of different techniques, pigments and surfaces - this story is one of changing methods as artists searched for brilliant colours, useful tools and effective methods. In order to explain the complexities involved, Philippa Abrahams undertook to reconstruct some of the masterworks themselves - she describes her own attemps - using the materials exactly as they did - and these are illustrated in full colour step by step format.

"Abrahams makes me imagine that I am an artist, right there in the studio or the chapel... This invaluable book helps me appreciate how artists approach the funadmental act of making"
Richard Cork


This is a beautifully produced book lavish in its colour plates and packed with fascinating information - looking over the artist's shoulder and seeing how they did it will make you see these familiar works of art in a totally new way.

---
DRAWING COACH: HAIR
Last month I talked about how tricky it can be to overcome symbolic drawing - in particular with drawing the head. The same problem occurs with hair. Beginning students also have a tendency to depict hair symbolically ie. draw lots of lines. To get a sense of hair in a drawing you need to see it as a whole rather than made up of individual strands.
Close one eye
Forget about colour - just look for tonal changes ie. darkest areas and lightest areas
Block in these tonal shapes by darkening or erasing depending on the tone
Work all around the head at the same time - don't get fixated on one area of detail
Work into the lights and darks - keep both of them moving forward at the same time. Darkening a bit... lightening a bit...
Consider the direction the hair is going - spiking up, curling around - and follow that direction with your mark (this could be your pencil, a graphite stick, your finger, a tissue, a stump...)
The only time you really want to draw individual hairs is perhaps around the edges of the face but keep it to a minimum and only draw what you see is there - not what you think you should be seeing
Look at some drawings of hair done by the Old Masters and see how they treated hair.


Hair is simply a question of light and dark.



---
YOU'VE STILL TIME TO SEE...
RENAISSANCE FACES: VAN EYCK TO TITIAN

You have until 18th January 2009 to see this landmark exhibition at London's National Gallery.

"This is one of the shows of a lifetime. Even at twice the size it could not have been more thrilling or profound."


Laura Cumming The Observer (Read the rest of the review here (a new window will open)

The exhibition explores the dramatic rise of portraiture in the Renaissance. It features works by the great masters of Northern and Southern Europe, including Raphael, Titian, Botticelli, van Eyck, Holbein, Dürer, Lotto, Pontormo and Bellini.

Comprising over 60 paintings, alongside important sculptures, drawings and medals, 'Renaissance Faces' provides fresh insights into 15th- and 16th-century art and life.

Find out more here (a new window will open)


---
Drawing on the Right Side of the Brain USA

To find out about Betty Edwards' Drawing on the Right Side of the Brain courses run by Brian Bomeisler in the USA visit www.drawright.com

---
Received this Newsletter from a Friend?
If you've been forwarded this Newsletter from a friend and you'd like to subscribe to Drawing Matters yourself, just
---
www.learn-to-draw-right.com
Anna Black
London