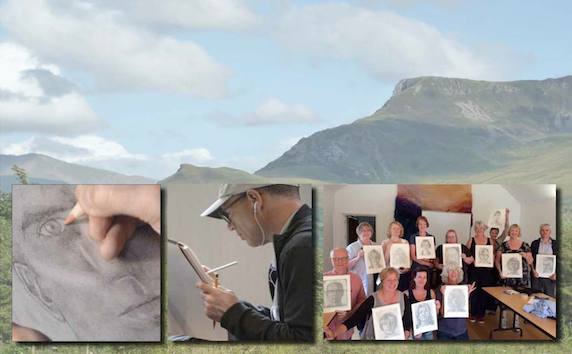 Hello,
I'm finalizing details for a 5-day workshop in Scotland and hoping to run it early September 2020 in Lochgoilhead which is about 1hr 20 mins from Glasgow international airport. Loch Goil is part of Loch Lomond and The Trossachs National Park and is a fantastic area for walking, golf, fishing and boating.  I will be opening registration shortly. 



And for those of you who have already worked with me - a new 2-day Follow-on course for 'graduates' is coming next year - find out more below.



Dates for other 2020 5-day workshops are below and I'm hoping to add another London course in May 2020. If you are interested in March there is only place left and the early bird discount expires this weekend!

In each 5-day workshop you will get:

5 days of drawing
35 hours of teaching
includes portfolio of drawing materials and unique Drawing on the Right Side of the Brain® tools to support your drawing (RSP £75)
Supportive and encouraging learning environment
---
2020 Workshop Dates
Non-residential courses in London and the residential in north Wales
Book early and save £50 see individual courses for details.



CENTRAL LONDON

March 16-20th 2020 (early bird expires 1st December 2019)
Only 1 place left
October 26-30th 2020 (early bird expires 30th April 2020)



NORTH WALES

July 18-23rd 2020 (early bird expires 28th February 2020).

This course is residential and there is an additional charge for full board accommodation. It is possible to attend on a non-residential basis.

Find out more about prices and locations here


If you would like further information and to book please reply to this email.


---

"I felt my brain switch into this new and different mode. The anxious and insistent need to keep "doing stuff" disappeared, to be replaced by a calm and focus I had not experienced before"
CF

---
'Before' and 'after' student drawings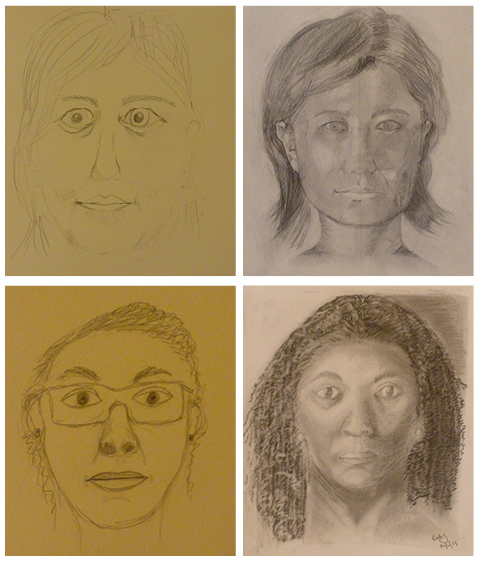 ---
*New* Follow-on Course for Alumni
I'm delighted to announce that in 2020 I will be launching a 2-day follow-on course for those of you who have completed the 5-day workshop. I know this is something that people have been asking for!



I have been working with Dr Edwards and Master Instructor Brian Bomeisler over the last few months refining the content and we hope that it will help you consolidate your drawing skills and take them to another level. If you haven't been drawing and things are feeling a bit rusty this would be a great way to get back into it.



This workshop is open to those of you who have completed the 5-day workshop and you will need your portfolio materials. The first one will most likely be in London but I also hope to run them in Scotland.

Register interest


Dates and location are still to be confirmed but do reply to this email if you would like to register interest (without any commitment).
---
Finding the time to draw
This month I wanted to write about something that is very topical for me right now in all areas of my life and I think it's a lesson I'm finally learning so I wanted to share it with you.



There are many times I put off doing something because I think it's too big a job – whether it is cleaning the refrigerator (procrastinator's estimate: a whole afternoon, actual time less than 30 minutes), planting a window box herb garden (procrastinator's estimate: a whole day, actual time a couple of hours including trip to garden centre), completing a portrait (procrastinator's estimate: several hours, actual time less than 60 minutes).



One of the commonest reasons I hear for not drawing is that 'I don't have time'. My challenge to you this month is to find the wasted moments in your daily life when you could find time to draw. Here are some tips that I hope might help.


Keep a pared down drawing kit to hand. Consider carefully what the essentials are and stick to them.
I separate my materials into different boxes – pastels in one, drawing pencils in another, charcoal in another etc. This does mean I sometimes end up buying duplicates of things like kneaded erasers but I think it's worth it as it saves me having to scrabble around in different boxes trying to find stuff.
Think about what is the best media to use for the time you have. A pencil drawing done in hard H pencils needing multiple layers of cross hatching is going to take several hours. For making the most of pockets of time I'd use an ink pen or biro, charcoal, an 8B or softer pencil or oil pastels (not chalk as the clearing up of the chalk dust takes too long!).
Consider keeping a list of things to draw in your sketchbook or a folder of reference photographs or drawings to work from. We all get stuck for inspiration so make it easy for yourself.
Touch screen phones and devices have made digital painting so much more accessible. I use ArtRage but there are all kinds of apps for colour and black and white, for apple and android, so experiment.


I find the more I draw and paint, the more I want to do it but sometimes I have to give myself a shove to start the ball rolling, then I just do it, regardless of whether I am in the mood or not.

---
GOT A QUESTION?
You can contact Anna Black here

Please feel free to forward this to anyone who you think might be interested. There is a link at the bottom of the page where they can subscribe.



---
SOCIAL MEDIA
Visit Learn to Draw Right on Facebook here and we are on Instagram here


---
YOUR PRIVACY
We all hate spam and I will never sell your details on to any third party.

If you'd rather not hear from me there is an unsubscribe link at the bottom of this email.

If your computer only allows you to view a text only version of this newsletter you can see the colour version with colour images here
---
Drawing on the Right Side of the Brain® USA

If you are in the USA and want to find out about Betty Edwards' Drawing on the Right Side of the Brain® courses run by Brian Bomeisler in the USA and overseas visit
---
Received this Newsletter from a Friend?
If you've been forwarded this Newsletter from a friend and you'd like to subscribe to Drawing Matters yourself, just
---
www.learn-to-draw-right.com
Anna Black
London, UK